Bright Young Thing FLORRIE is playing at the Cockpit (Room 3 as THE JOY FORMIDABLE are next door) tomorrow night…
Where do you start with a girl like Florrie? The drumming with Xenomania, Girls Aloud, Kylie and The Pet Shop Boys? The production work with The Saturdays, or the modelling work for Nina Ricci? Probably not that, as it has nowt to do with music – but does have a lot to do with her appeal. Maybe it's best to start at the beginning…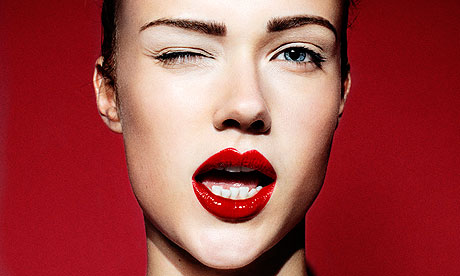 The Bristol born lass learned to play drums when she was only very wee. She played her first gig when she was 7 (in a fish costume, according to her website – her fashion sense since then has, luckily, improved somewhat).
A run-in with Gabrielle Cilmi's manager lead to a successful audition with Brian Higgins, the man behind pop hit factory Xenomania in 2008. As the houseband drummer,  she played over a hundred gigs, including Glastonbury festival, with Girls Aloud, Kylie and more.
With a bit of a push from Mr Higgins, Florrie began to explore her own musical creativity, and penned a handful of delightful pop songs – unsurprising, considering her mentor's knack of rolling out the hits (Round Round, Sound Of The Underground, Love Machine, and Believe for Cher).
Last year, she released her first tune, Call 911, remixed by collaborator Fred Falke. It was pretty popular.
With a few more songs completed, she released her aptly-named debut EP, Introduction, in November. Again, it was pretty popular. And free.
In fact, head over to her website. There, you can find all her music to download in various formats for nothing (You can also have go at remixing her stuff as well, if it takes your fancy). Not only is Florrie very talented, good looking and passionate, she's also very generous. We like her.
Safe to say that her appearance at the Cockpit – in the teeny, intimate Room 3 – will be a blast. Support comes from PLC.
There are a few tickets still available (£6) HERE which will be available at the box office. Ring the Cockpit on 0113 244 1573 for ticket info.
Comments
comments