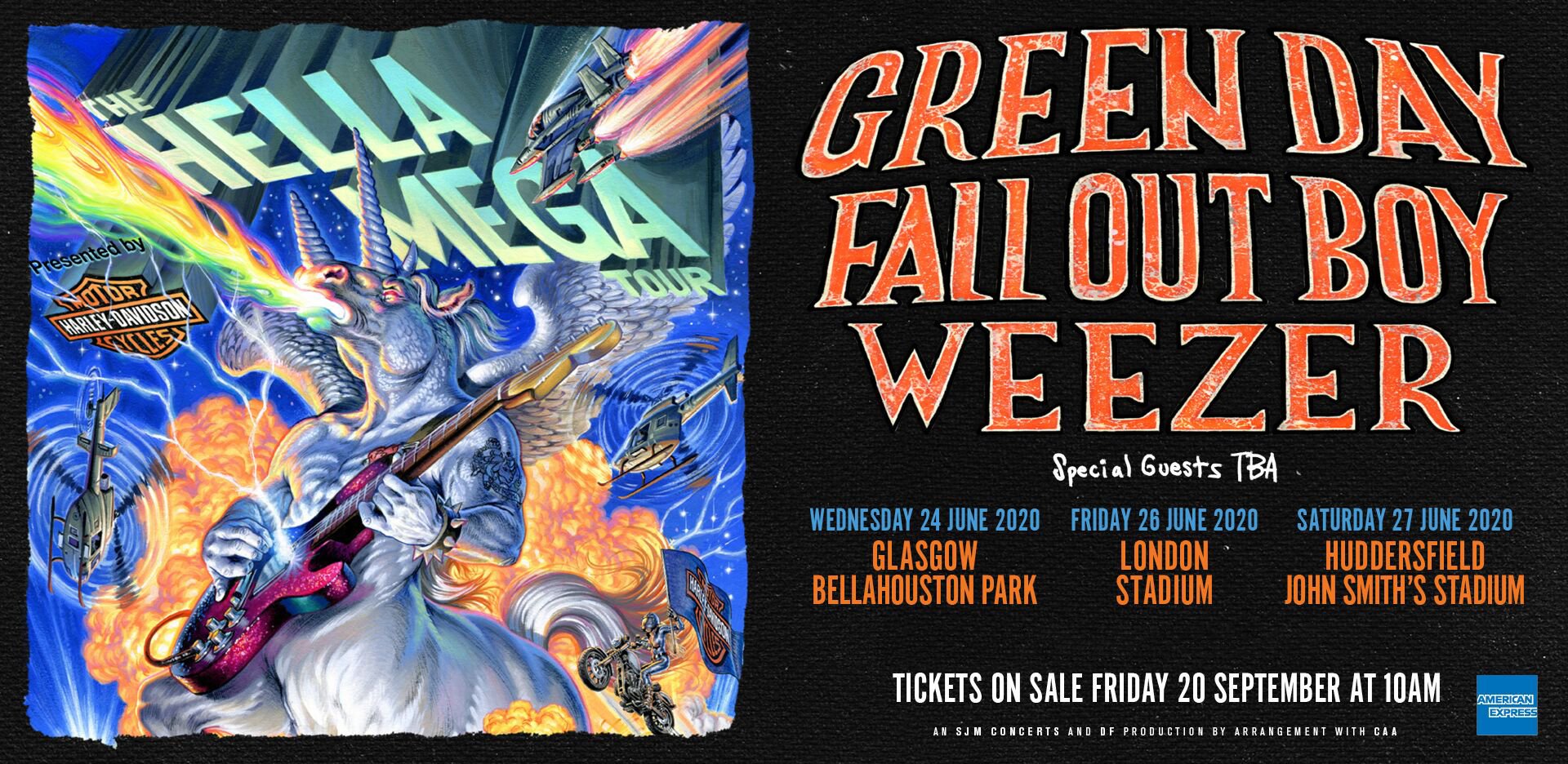 Pop-punk heroes GREEN DAY will return to the town where they played their first-ever UK show next summer as they reveal details of their Hella Mega Tour with Fall Out Boy and Weezer.
The band will play at the John Smith's Stadium in Huddersfield on Saturday 27 June next year – just down the road from the Top Spot snooker club where they played their first-ever UK show in December 1991.
The bands have been getting fans into a bit of a frenzy this week with cryptic social media posts, and links to a website which features a shushing Dwight Schrute. That website now features all the info you'll need for the huge world tour.
The important date for us Yorkshire folk is Saturday June 27 – the day they return to Huddersfield after nearly 30 years!
The three bands will also be playing Bellahouston Park, Glasgow on Wednesday, 24 June and London Stadium on Friday 26 June.
Tickets go on sale next Friday at 10am.
Listen to Green Day's new tune – their forthcoming album's title track – Father Of All Mother Fuckers, below:
Comments
comments